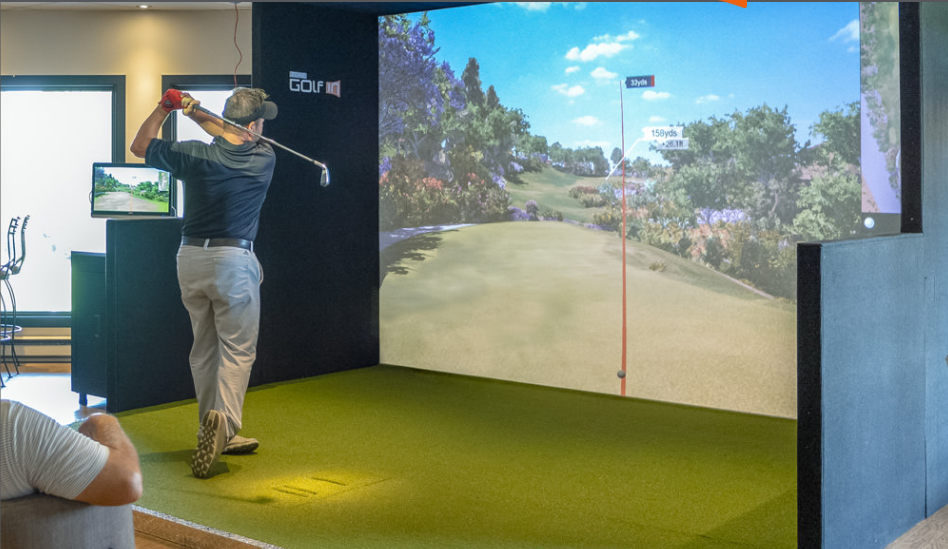 Golf Simulators at Dalewood Golf Club for Winter 2023/2024 Season.
OPENING DEC 1st, 2023 !!! To book your tee time email golfsim@dalewood.ca today.
As with the regular golf season, you will need to pre-book your time on the simulators.
10 packs for $300.00 and 20 packs for $550.00, taxes will be applied to both packages. Looking to just try it out? We have a pay as you play option available as well. $35 for members & $40 for non-members per hour.
Check out the simulators today http://www.golfinsim.com
Is there a minimum amount of time that I can book the simulator?
Yes. The minimum amount of time to book is 1 hour.
When can I book time on a Golf Simulator?
The Golf Simulators will be available for bookings 9am-9pm, 7 days a week. Book your tee time at golfsim@dalewood.ca
Are packages based on rounds or hours?
When you purchase pre-paid packages they are based on rounds. For example, if you come with a foursome to play, each member will be charged for 1 round.
How long does it take to play a round of golf on the simulator?
It takes approximately 1 hour to complete 18 holes of golf per person.
What if we go into lockdown again, preventing patrons from coming inside?
If you have purchased a pre-paid package that money can be moved towards a regular golf membership, or towards a simulator membership for the following year. If those options aren't possible, we can make other arrangements.
Will Food & Beverage be available?
Yes, we have a winter menu and daily specials available 7 days a week 11am to 8pm.